JOIN OUR TEAM
Let's look around the corner together.To see things that no one else can.
Connecting Us In Our Quest To Help Patients.
Not only is our team comprised of exceptional leaders of precision medicine, but we are also founded with strong core values that connect us in our quest to help patients.
Invention
We innovate by challenging our own assumptions and encouraging creativity
Service
Our greatest inspiration is serving patients, each other, and the world around us
Impact
We prioritize
science that culminates in real solutions as we strive to make the impossible
possible
Humility
We value team members' voices and treat each other with kindness, respect, and admiration
Connection
Each with
individual strengths and experiences, we build solutions together – and have fun doing it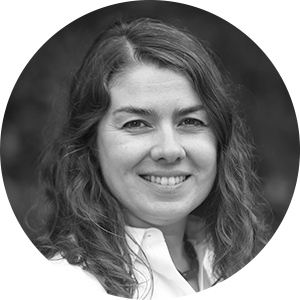 "As a passionate drug hunter and computational chemist, I love how my work is tightly integrated within the drug discovery continuum. We tackle challenging targets with creative and thoughtful approaches. Inclusivity, regardless of rank or titles, and transparent, science-driven decision making has early on created the ultimate innovative culture at Nested. Strong collaborative spirit makes our discovery team extremely efficient. Nested is a special place for skilled scientists who are motivated to quickly bring medicines to patients in need."
Aysegul Ozen
DIRECTOR, COMPUTATIONAL CHEMISTRY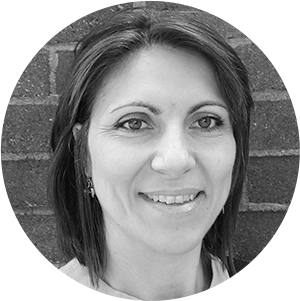 "Although I had never previously considered working for a small enterprise, it's been a very fulfilling experience. What sets Nested apart is the culture we have created and are constantly fostering. We are able to develop professionally and feel excited about our work in an atmosphere that encourages flexibility, celebrates diversity, and promotes a holistic person-centered approach."
Stella Ritorto
DIRECTOR, PROTEOMICS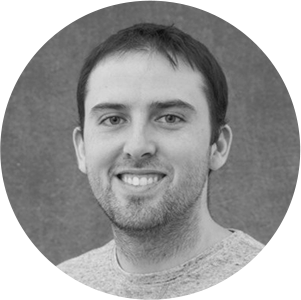 "Nested is founded on an extraordinarily collaborative environment, and the realization that no one person can create a successful drug on their own motivates us to help one another out whenever we can. We are encouraged to approach issues in ways that are informed by our own unique perspectives. This freedom allows me to explore my scientific interests and learn something new from my teammates every day."
Brad Quade
SCIENTIST, STRUCTURAL BIOLOGY
"Nested's inclusive culture helps me feel appreciated for what I contribute to the team. Teamwork, scientific rationale, clinical strategy, inclusivity, and work-life balance are all highly valued. One of my favorite aspects of the job is learning from my colleagues and contributing at every level, including working at the bench, formulating and implementing strategy, and interacting with internal and external stakeholders. Nested has a remarkable way of maximizing all my abilities and bringing out the best in me."
Shashi Jatiani
PRINCIPAL SCIENTIST, BIOLOGY
Scientifically, Interpersonally, Internally, And Externally, We Deeply Care For One Another.
That's why we offer a generous benefits plan that is customizable to your needs.
A competitive healthcare plan, unlimited time off, and flexible working models are just a few of the benefits our team enjoys.
HEALTH
BENEFITS
Medical Insurance
Prescription Coverage
Dental Insurance
Vision Coverage
Health Savings Account with company contributions
PERSONAL
PROTECTION
401K Matching
Life Insurance
AD&D Insurance
Short & Long Term Disability Insurance
Dependent Care
WORK/LIFE
BALANCE
Discretionary PTO
Family Leave
Flexible Work Environment
Hybrid & Remote work arrangements
COMPANY
PERKS
Secure bike parking
Commuter benefits